Basketball Assistant Coach Options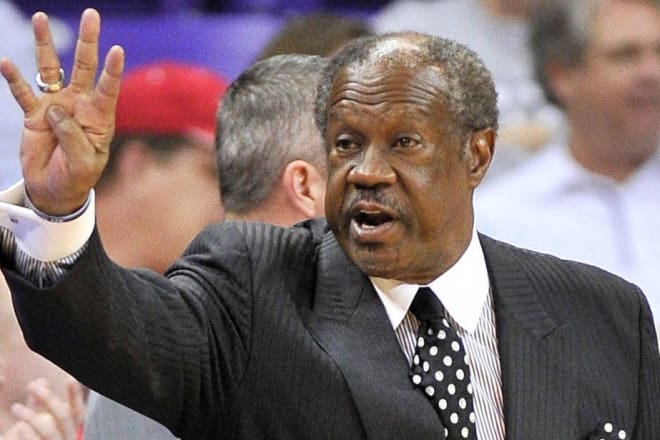 With Dusty May's departure to FAU to become the Owls' new head coach, Mike White and the Florida Gators suddenly have an open spot on their bench for a new assistant coach. May had served as White's associate head coach since the start of his tenure in Gainesville and was highly regarded by Florida player personnel.
Below are some options UF could look to in order to fill May's presence on the bench.
Rashon Burno
Rashon Burno is no stranger to the University of Florida and should be the Gators' top option to fill their assistant coach opening. Burno spent three seasons in Gainesville, working under Billy Donovan from 2012 until 2015. He's currently Bobby Hurley's assistant head coach at Arizona State and is highly regarded as one of the best recruiters in the NCAA. Burno currently has three 4-Star recruits headed to Arizona State for the 2018 cycle in G Luguentz Dort, F Elias Valtonen and F Taeshon Cherry, a class that ranks 23rd nationally. While at Florida, Burno was pivotal in luring 5-Star SF Devin Robinson to Gainesville, and played a large part in the transformation of Scottie Wilbekin from a role-playing guard to the team's leader and stud point guard. If Mike White and the Gators can lure Burno to UF from ASU, it'd be an excellent hire and bolster their recruiting foothold.
Brett Nelson
Brett Nelson is one of the greatest shooters in Florida basketball history and earned All-American honors during his time at the University of Florida. Nelson sunk 274 three-pointers at UF, knocking down shots from beyond the arc at a 39.8% clip. The former Gator standout started his coaching career as an assistant at Marshall (2007-2010) before making his way to Arkansas (2010-2011). After a short stint in Fayetteville, Nelson headed to Drake (2011-2013) and Ball State (2013-2014) before finding his current home at Marquette, where he's been since 2014. Nelson was close to becoming Drake's new head coach this off-season, but the school decided to go with Creighton assistant Darian DeVries. The former Gator guard currently has 6'8", 210 pound 4-Star PF Joey Hauser committed to Marquette and has had success recruiting bigmen in the past, something Florida fans would love after a lost front-court season with injuries to John Egbunu and Isaiah Stokes. If Mike White can't pull Rashon Burno from Arizona State, Brett Nelson would be a terrific second option.
Ryan Miller
Ryan Miller doesn't have any connection to the University of Florida, like the previous two options, but would make an immediate impact in the Gators' recruiting ranks. Miller has been the assistant head coach at TCU since 2016, previously serving as a UNLV assistant coach from 2014-2016. While in Las Vegas, Miller signed 5-Star C Stephen Zimmerman to the Runnin' Rebels along with current Miami Heat and former 4-Star SF Derrick Jones Jr. Miller was a pivotal part of UNLV's 5th-ranked recruiting class in 2014 and 11th-ranked recruiting class in 2015. Current TCU Head Coach Jamie Dixon has been extremely impressed with Miller during his time in Fort Worth and values his opinion on X's and O's as much, or more, than any of his other assistants. Getting Miller to UF would probably come down to dollars.
Rob Evans
Rob Evans has been around college basketball longer than Mike White has been alive. Evans, who's now 71 years old, started as an assistant coach at New Mexico State in 1969 and served as a head coach at Ole Miss from 1992-1998 and Arizona State from 1998-2006. He's currently the associate head coach at North Texas, a place he's called home since 2012. While Evans hasn't made waves in recruiting circles as of late, he's one of the better schematic assistant coaches in college basketball, and would provide a veteran presence to the Florida bench, something that's missing among the Gators' current assistant coaches. The Hoop Scoop has named Evans the nation's No. 1 mid-major assistant coach in each of the last two seasons. If Mike White wants to add a seasoned veteran to his coaching staff, Evans would be a great option
Wildcard: Andy Kennedy
If this were to happen, even though I think there's no chance it will, the teacher would become the student. Mike White served under Andy Kennedy as an assistant coach at Ole Miss from 2006-2011. Ole Miss recently fired Kennedy after 12 seasons in Oxford, nine of which he won 20 games or more. Kennedy is more than capable of filling one of the many open mid-major head coaching jobs and should have no trouble finding work this off-season. If he'd like to take a year off from being a head coach, I'm sure Mike White would be more than thrilled to bring in Kennedy as his associate head coach for a season or two. This option is a shot in the dark, but still worth bringing up.