Florida Spotlight: Predicting the top recruits' final destinations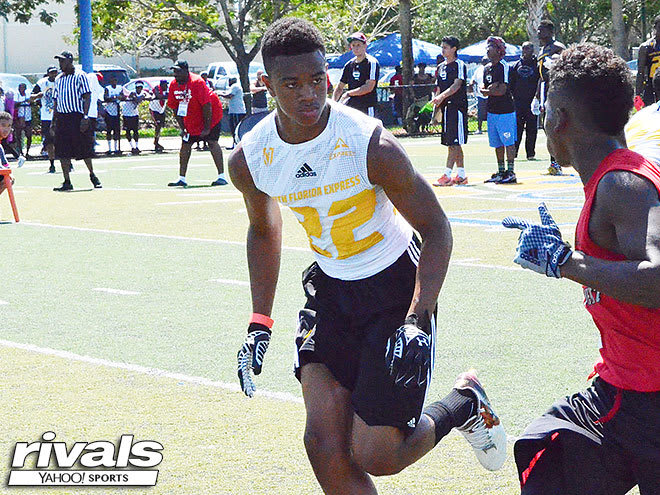 Early commitments have long since been the norm in football recruiting. Still, there are plenty of prospects on the open market nearly nine months before Singing Day. Below, Rivals.com has a look at five of the top uncommitted players in the state of Florida and tries to guess where each may land come February.
RELATED: Midwest predictions | Southeast | Mid-Atlantic | West
The latest: LSU doesn't look like the certain landing spot for Suratin any longer. Clemson, Florida State and, to a lesser extent, Alabama, have all started to close the gap on the Tigers in recent months. The No. 2 overall prospect in America, Surtain is getting every major school's best shot. It's a situation that lends itself to some wavering and drama. Surtain's official visits could make all the difference here. The prediction for him stays the same for now, but it doesn't seem as can't-miss as it did not so long ago. The Tigers remain the smart money, but that's subject to change.
Prediction: LSU

The latest: Johnson is tough to track. He doesn't do a ton of interviews and moves mostly in silence when it comes to visits. When he does speak, he doesn't hide his affinity for the West Coast. He's often mentioned UCLA and USC. He's visited both campuses in the past. The Bruins are more likely to land Johnson than the Trojans, but Florida remains the team to beat here. Johnson has close friends on the Gators and visits the school's Gainesville campus often. This is not a lock by any stretch, but it's hard to imagine UCLA beating out the in-state favorite come Signing Day.
Prediction: Florida

The latest: Blades provides the easiest prediction on the list. His family background combined with Miami's recent recruiting success makes this seem like a gimme. The four-star defensive back has been committed to the Hurricanes once in the past and is rumored to function as a silent commit as things stand now. Blades talks a lot about Florida State, Alabama, Georgia and others and has yet to name an official favorite, but it would take an overactive imagination to outline a scenario that sees him escape Miami.
Prediction: Miami

The latest: Gainer's options seem to keep expanding, but pulling the linebacker out of the Tallahassee area will take some luck. Gainer will likely look into Alabama, Auburn and Miami, but Florida State is the team to beat here. FSU offered the local product early and has a strong relationship in place. There will likely be visits in Gainer's future. It won't even be shocking if Miami makes a push to change his mind, but it seems likely that he lands at Florida State come Signing Day.
Prediction: Florida State

The latest: If Blades is the easiest player on this list to project, Thompson may be the hardest. Making the case for Florida isn't hard. Problem is, neither is making the case for Florida State. FSU has traditionally struggled to land prospects out of Thompson's high school, but it's starting to seem like this could be an exception. Thompson and his father visited FSU last summer and both came away from the weekend impressed. The Gators have been on Thompson the longest and have a serious need at his position. North Carolina remains in the mix, but FSU holds a slight edge here.
Prediction: Florida State