Four-star Walker Cuts List To 12
Using his Twitter account, Orlando (Fla.) Christian Prep four-star C.J. Walker cut his list to 12 schools.
The 6-foot-7, 190-pound combo forward, who is currently the No. 44 ranked prospect in the Rivals150 is down to Oregon, Miami, Memphis, Texas, Georgia, N.C. State, Arizona, LSU, Alabama, Arkansas, Mississippi and Florida.
"I wanted to do five but I was like that's going to be too hard," Walker told GatorsTerritory.com. So I decided to do 12 but after the 12 it's going to be hard.
Walker, who was one of the hottest names on the recruiting trail during the recent July live evaluation periods, averaged 16.5 points and 9.1 rebounds for E1T1 United in the Nike EYBL circuit. During the Nike Peach Jam Walker averaged 18.2 points and 7.8 rebounds.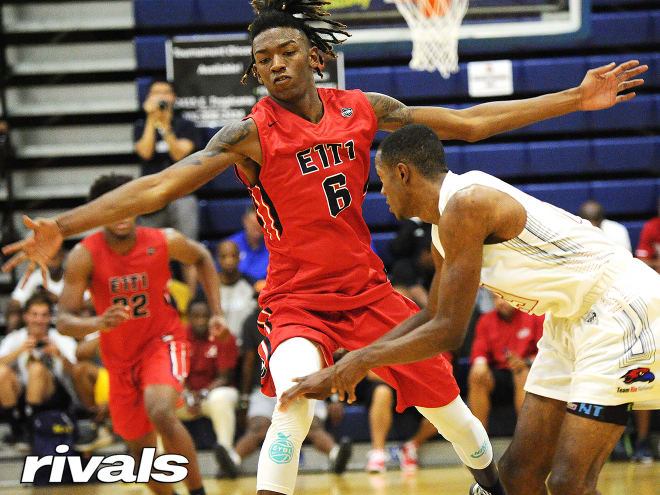 Opportunity to play right away, facilities and style of play were all factors as Walker was discussing each school with his family.
"All of that came up in the conversation," Walker said. "They all say I can come in and have a chance to start, get big minutes from the start (of his freshman season), and I just like the way that they play. Up-tempo, get up-and-down, press."
With 30+ offers Walker's phone is constantly buzzing from coaches calling, texting and Facetiming him. Sometimes as late as 3 a.m. Despite that he has taken it all in stride.
"At the end of the day it will be over when I commit," said Walker. "So, I just take advantage of it and enjoy the recruiting process. I don't really let it get to me because at the end of the day that would affect my decision if I tried to go too fast."
Schools are pushing to get Walker's first official visit with some attempting to get him on campus this month. Walker doesn't plan to take officials that early because he and his family want to see the campus life, plus he will be participating in the Nike Skills Academy later this month.
Florida was the second high major program to offer Walker and has been a constant in his recruitment since the fall of 2016. We expect the Gators to get one of his five official visits, and even another official visit from Walker before he makes his school choice.