Four Things to know About New UF Assistant Al Pinkins
Friday afternoon the University of Florida announced that Gators head coach Mike White had hired Al Pinkins as associate head coach. Today we look at the impact of that hire and give you four things to know about Coach Pinkins.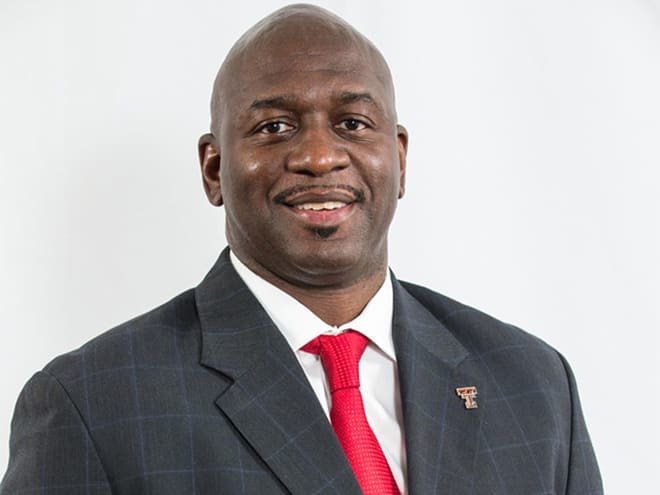 1. Recruiting
Al Pinkins reputation as a recruiter is strong. In the 2018 class he was Texas Tech's lead recruiter for three-star wing Kyler Edwards, ranked the No. 138 prospect in the Rivals150, and for four-star small forward Khavon Moore, the No. 48 ranked prospect in the Rivals150.
He is also credited as the reason that Texas Tech recently landed St. John's graduate transfer power forward Tariq Owens.
A couple of other notable players he was the point man for include Stefan Moody, a transfer he helped land for Ole Miss and Admiral Schofield, who he led the recruitment of while Pinkins was at Tennessee.
Pinkins helped Texas Tech, a more challenging place to land prospects than Florida, land the No. 29 ranked recruiting class in the 2018 cycle.
He got it done at the mid-major level as well. According to his Ole Miss bio, Pinkins played a key role in landing a 2007 signing class rated No. 1 in the Sun Belt and No. 48 nationally by HoopScoop. The class also was rated the 13th-best among mid-majors nationally by Rivals.com.
"Above all he was the ace recruiter on staff first and foremost for that group, said Will McKay of RedRaiderSports.com. I think he was a big reason Tech landed some of these kids they landed over the past two years. Everybody they recruited, for the most part, here the last couple of years he's had a hand in. The thing I've always heard is that on top of being a good recruiter he is a really good talent evaluator. I think everybody they've gotten or signed because of him they've been really happy with."
2. Game Preparation
A very important skill, and one that the Gators previous associate head coach, Dusty May, excelled at, is scouting opponents. Pinkins was a trusted assistant for when it came to scouting opponents and game preparation, a big reason the Red Raiders picked up 11 wins vs. ranked opponents during his two seasons in Lubbock.
"Coach Beard and those guys really trusted him as one of their top guys who did a good job of scouting their next opponent," McKay said. "They always really loved how good of a job he did getting them prepared for whatever games he had assigned to him to get set with the game plan."
3. What to expect from Pinkins on the floor
Pinkins won't just be working the recruiting trail, evaluating talent and selling them on Florida; he also brings a solid player development credentials to Gainesville. Like Florida head coach Mike White said of Pinkins, "He does great work in all phases of the job, but has a particularly strong track record of developing big men."
Pinkins is known for being a very detailed oriented coach whose laid-back demeanor should make the Florida players very comfortable with him.
4. His favorite artist is 2 Chainz
Pinkins is Proud of it. No lie. It's A Vibe he is Used 2. He's Different.
You see it right?