Gators add Auburn transfer DL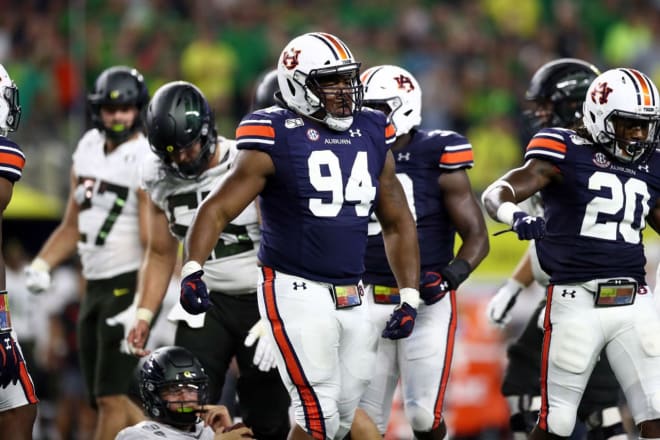 The Florida Gators have added a third defensive tackle through the transfer portal in former Auburn lineman Tyrone Truesdell, who will be eligible in 2021 due to the new NCAA one-time transfer rules.
"I think you're looking at your depth and that was a position really, to me, it was a little bit of a recruiting gap in the middle that we've had from my first and second year here. Then you have some injuries and some guys not able to perform," Mullen said of adding Truesdell. "It was somebody that we looked at immediately at the start of training camp and it's just something that you look at the depth chart, where you're at, the needs, and you got a guy that started a lot of games in this league, the opportunity for him to come in — I know it's kind of a late start but being a veteran guy that's started in the league I think he's going to adapt really quick."
Truesdell, a former three-star recruit, was a two-year starter at defensive tackle for the Tigers. He totaled 22 tackles, including 2.5 for a loss in 10 games. The 6-foot-2, 326-pounder has been a four-year contributor along the defensive line — taking advantage of his free COVID year — to return in 2021 appearing in 33 games since 2017 and totaling 67 tackles, with nine for a loss and three sacks, plus a pair of forced fumbles.
Florida received two more transfer defensive linemen earlier last year in Antonio Valentino and Daquan Newkirk. Truesdell and Newkirk were teammates at Auburn.
The Gators have a lot of depth on the defensive line with Valentino, Newkirk, Gervon Dexter, Jalen Lee, Lamar Goods, and Desmond Watson.
Florida has added Truesdell to their online roster.