{{ timeAgo('2021-06-11 14:00:15 -0500') }}
football
Edit
Gators commit Isaiah Bond receives fourth star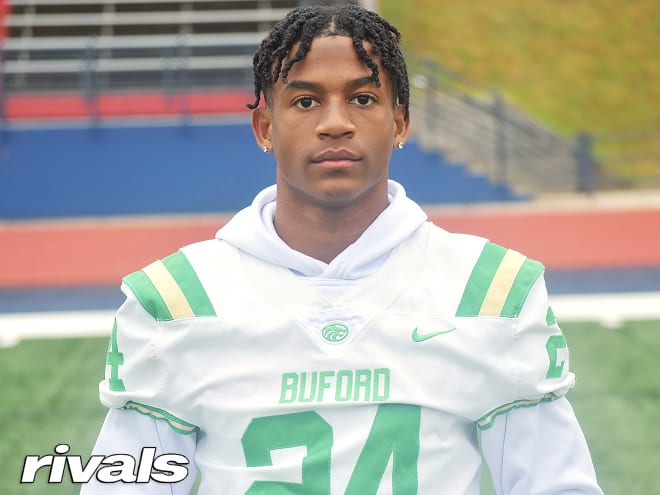 OFFER ALERT: Receive FREE PREMIUM access until Aug. 10 when using promo code VISITS2021
While the Rivals250 was updated earlier this week, the network is fresh off releasing its newest batch of positional rankings as well.
One of the winners from the rankings release is Isaiah Bond, a Gators commit from Buford (Ga.) High who is now labeled as a four-star prospect. He holds a 5.8 ranking and also checks in as the nation's 14th-ranked athlete, although the Gators are recruiting him to play wide receiver.
"Isaiah Bond is an explosive, bouncy athlete that can get it done on either side of the ball. The Florida commit has solid ball skills and a knack for the big play. As a receiver, Bond fights for yards after the catch and is tough to bring down. Defensively, Bond has good awareness for the ball and a physical playing style." - Adam Friedman, national recruiting analyst/rankings director
Prior to committing to UF on May 9, the 6-foot, 175-pound Bond considered offers from the likes of Miami, Alabama, Texas and Georgia. The Hurricanes are currently hosting him for an official visit, while the Crimson Tide and Longhorns have dates locked in for later this month.
Although he is making use of his official visits, Bond reaffirmed his commitment to Dan Mullen's program shortly after wrapping up last week's official visit. There is no doubt additional suitors will have the opportunity to provide him with that wow factor while hosting him on campus, but the Peach State native remains all in with the Gators.
"Like I said earlier, it really just put the icing on top coming here," Bond said after officially visiting UF. "I couldn't have made a better decision."
Stay tuned to Gators Territory.