Gators Hoops Mailbag: 1st Edition
GatorsTerritory.com basketball reporter and basketball recruiting analyst Russ Wood answers questions from Gators fans in the mailbag. This format allows for a more expansive answer than a typical message board post. On to this week's inquiries.
sternsgator asks: Will they take a grad transfer if Hudson does not come back? What is the latest with Hudson?
Florida is keeping their eyes on grad transfers just in case Jalen Hudson does not come back. He has until 11:59 p.m. on May 30th to remove his name from NBA Draft consideration. I have seen Hudson as high as the No. 38 pick and as low as the No. 54 pick in mock drafts. He is still working out at UF by the way.
Stevenelsocio asks: Is KeVaughn Allen 100% coming back?
Yes. He had until April 22nd to declare for the NBA Draft and did not submit his name. Transferring doesn't make much sense and neither does dropping out of school and going overseas.
sniknsamp asks: How much of an impact do you see the freshman coming in making?
I believe Andrew Nembhard will make an immediate impact. Whether or not he starts from day one will be determined over summer workouts and fall practice, but I expect him to. Noah Locke and Keyontae Johnson have more competition at their positions but it will be difficult to keep them off the floor.
Donnell asks: What positions will be filed for the 2019 recruiting class? Also, if you had to guess what 2019 kids does UF has a good shot with.
Definitely need a point guard and a power forward/center in 2019. The Gators also want to add a wing or combo forward.
I continue to feel good about Florida's chances with Scottie Lewis but it won't be easy to land him. Omar Payne is very interested in Florida and has been on campus 2-3 times. His mom likes the Florida coaches, which doesn't hurt. Kyle Sturdivant is a very recent offer but he seemed pretty high on Florida when I spoke with him.
WNewsom asks: Is mike white trying to convert us to a Villanova style of play with more guards and athletic forwards with no true center? He seems to be recruiting that way.
With the way he wants to play, and the way they played at Louisiana Tech, Coach White recruits those long athletic forwards who have the versatility to play more than one position. Some can slide up and play small forward and some can slide down and play in the post. He also likes multi-positional back court guys. Some who can play as the traditional spots of shooting guard or small forward and some who are combo guards while always having a true point guard to depend on.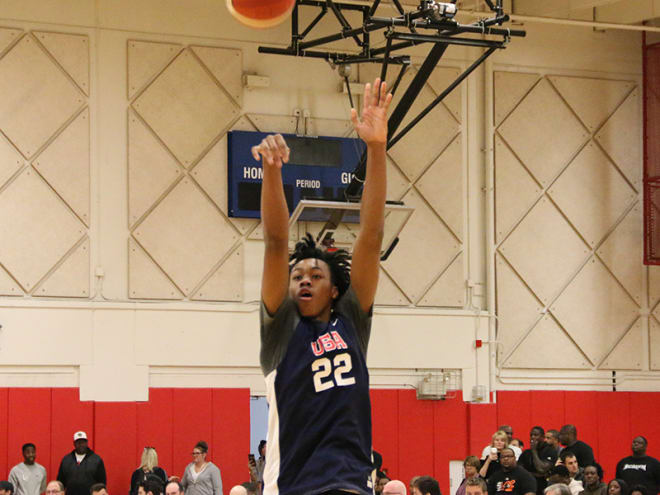 GatorsFanAlways asks: Would you say we are in good shape early with Scottie Barnes and who would you compare his game too early in his career?

Yes, but he is going to have a long national recruitment. Dusty May did some great early work on Barnes with his 'guy' and whenever I talk to Barnes Florida is usually the first school that he mentions. The second part of your question is a tough one because, and I know this may be difficult for people to believe, when I watch/evaluate kids I never think about who they remind me of or who their game is similar to.
I'm going to go with Ben Simmons. Barnes is not as tall or as thick as Simmons was when he was a sophomore in high school, but Barnes' ability to impact the game in multiple ways is similar to that of Simmons. Some people think Michael Kidd-Gilchrist.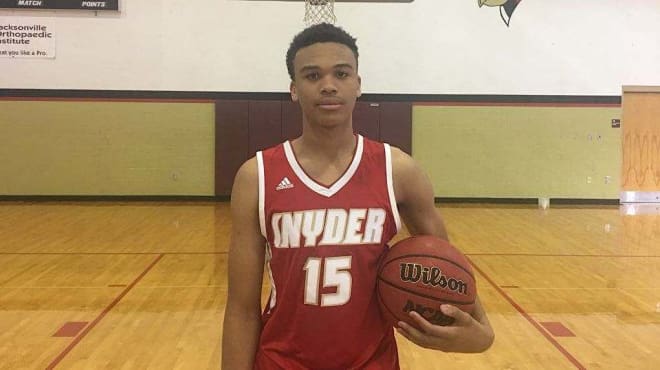 mobboy24 asks: How hard are we recruiting Corey Walker Jr 2020 class?
Per NCAA rule college coaches are not permitted to call, text, email, private message, and FaceTime etc. members of the 2020 class, and their family members, until midnight on June 15, 2018. Until then, unless Walker comes on Florida's campus for a visit or a camp, the staff is limited to sending Walker and his family questionnaires, camp information, NCAA materials and non-athletics institutional publications.
By the way, last weekend in Dallas Walker's Game Elite team went 4-0. One of Walker's coaches told me that Walker averaged 21.2 points and 12 rebounds for the weekend.
gators4life24 asks: When are we going to start getting more 7 footers in the paint and White learn how to take a timeout?
I wouldn't hold your breath on getting 7-footers. Good 7-footers are not in abundance.

In the Rivals150 for the 2019 class there are four 7-footers. Florida offered two of them – Balsa Koprivica and James Wiseman – Koprivica seemed very interested in Florida at one point but not so much lately. Wiseman will either go to Kentucky or to Memphis to play for his former high school coach Penny Hardaway. In the Rivals150 for the 2018 class there were just two 7-footers.
I'll have to get back to you on the second part of your question.
ciatrickfason asks: Is the press gone for good under White? Do you expect us to play more zone in the future to mix it up? It seems we're easy to prepare for when we plan Man exclusively.
No, I do not think the press is gone for good but I understand why you would ask that.
While the Gators definitely employed full court pressure defense much more in Mike White's first two seasons than they did last season that was more a case of the 2017-18 team not being a good pressing defense. Last season when Florida pressed, opponents scored at least one point 61.1 percent of the time and hit 46.2 percent of their field goal attempts. Those kinds of numbers will make a coach decide not to press much.
Coach White's defensive fingerprint has been 'mostly man' throughout his career as a head coach. Florida will throw a zone at opponents from time-to-time on baseline out of bounds (BLOB) plays and we saw them use zone against Texas Tech in the second half, when Chris Chiozza had foul trouble and left the game as well as when he returned.
Gator Power asks: what will be next year's starting line up?
Right now I'll go with Nembhard, Allen, Hudson, Stone and Hayes.

Celtics99 asks: a serious note, Pac or B.I.G?

Thanks for asking this question. B.I.G. forever!
The way he made multi-syllabic rhymes sound so smooth was amazing to me. I had never heard anything like it at that point in time. And of course his 'slow flow is remarkable'.

Just Sunday afternoon I listened to his freestyle "Mumbling and Whispering", which he did in 1993 for Mr. Cee. I miss Biggie, real talk, to me he's the best who ever did it.
I met both of them actually. Pac was a Digital Underground roadie when I met him. I booked Biggie for $10k for a show in '94.

They were two extremely talented young men.