Harris out for 2017 season with torn Achilles tendon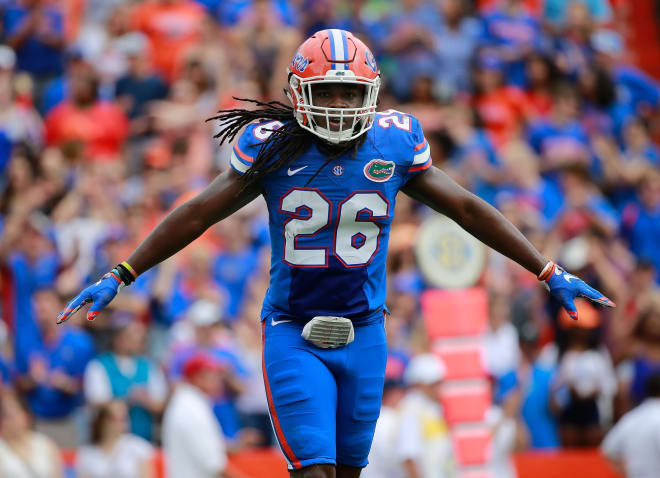 Redshirt senior safety Marcell Harris will miss the 2017 season with a torn right Achilles tendon, Florida announced Thursday morning.
Harris suffered the injury Wednesday participating in team-run activities.
"As a coach this is one of the hardest things you are faced with," Florida head coach Jim McElwain said. "Here is a kid who has made great personal growth during his time here and has really matured both on and off the field. It is tough to see a player invest so much in himself and his teammates and have this happen, but I do know that we will support him every step of the way as he works through this injury."
The injury is a huge blow for a Gators defense looking to replace eight starters – especially for a relatively young secondary who would have utilized Harris' leadership as a veteran starter.
Harris opted to return to school for his redshirt senior season following a breakout junior campaign where he played in all 13 games (with eight starts at safety), logged a team-best 73 tackles, four TFL, one sack, two interceptions, one pass breakup, one quarterback hurry, one forced fumble and one fumble recovery. In addition, he scored the first touchdown of his career on special teams at FSU on a fumbled punt.
This offseason, Harris was one of three players to represent the Gators at SEC Media Days.
Stay tuned with Inside the Gators, as we'll provide an Impact Analysis on this breaking story.
------
Thank you for reading this Inside the Gators article. To discuss it, please visit the Alligator Alley Forum.