Multiple Gators DL named to 2018 Ted Hendricks Award Preseason Watch List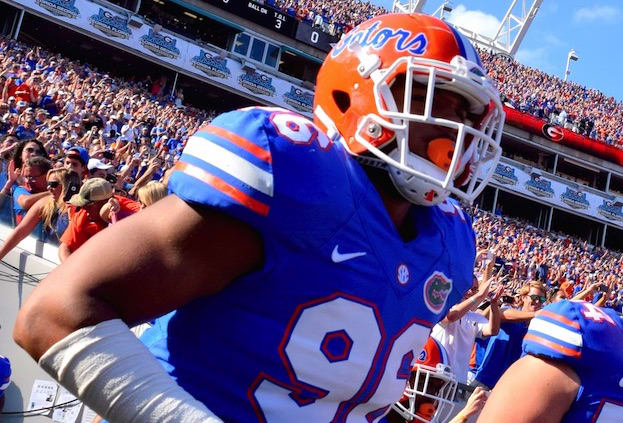 Multiple student-athletes along the Gators' defensive front were presented with some preseason recognition on Monday, as CeCe Jefferson and Jabari Zuniga were named to the 2018 Ted Hendricks Award Preseason Watch List, as announced by the Ted Hendricks Foundation.
Ted Hendricks, a linebacker who went on to play 15 seasons in the NFL, suited up for the Miami Hurricanes and is college football's first three-time All-American.
"The Ted Hendricks Award is named in honor of college football's first three-time All-American," Monday's statement read. "On-field performance, exceptional winning attitude, leadership abilities, contributions to school and community, and academic preparedness are some of the criteria used to determine the Award's winner."
Jefferson led the Gators in tackles-for-loss and sacks in 2017, racking up 47 tackles, 13.5 tackles for loss and 4.5 sacks. The versatile defender, who has switched up roles in Todd Grantham's 3-4 front, started eight games a season ago, and has started 18 contests over the past three years in the Swamp.
The 6-foot-4, 257-pound Zuniga took the field for 10 contests in 2017, with six of those appearances being starts. The Peach State native fought through injuries for the majority of the season, but still managed to rack up 34 tackles, eight tackles-for-loss, four sacks, six quarterback hurries and a forced fumble.
The social and behavioral sciences major ranked second in sacks and third in tackles-for-loss a season ago.
The winner of this year's award will be announced on Dec. 12, 2018.
Stay tuned to GatorsTerritory.