Nearly 70 Recruits Predict the Result of the Florida-Georgia Matchup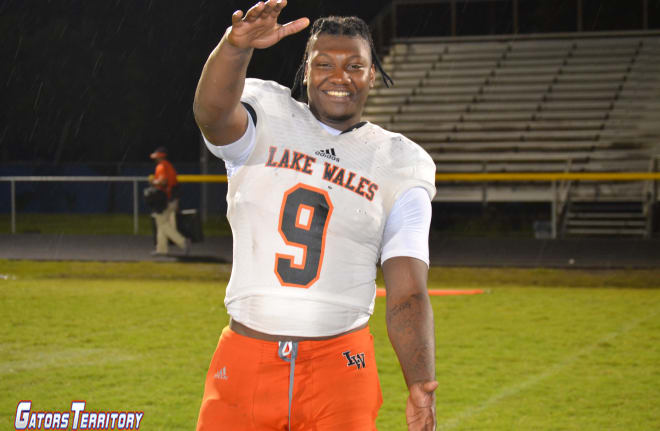 The majority of the college football world will be tuned in for Saturday's top-10 showdown between Florida and Georgia, including a plethora of recruits who are considering both schools.
With kickoff over 48 hours away, GatorsTerritory reached out to some of those prospects to gather their score predictions for Saturday's matchup from Jacksonville.
Not a premium subscriber? Use "GT30" and receive FREE premium access for 30 days!
Carroll: "Florida's winning 20-17."
Marshall: "48-37 Florida."
Beckwith: "38-26 Florida."
Berrong: "27-17 Florida."
Blackwell: "I say Florida 24-21."
Colzie: "I think the score would be 28-20 Florida."
Nixon: "I think Florida in a close game."
Sutton: "I think Georgia will win 24-21 on a last second field goal. Robbie's redemption."
Reed: "I got the Gators winning by a touchdown, 28-21."
Burke: "Have to go with Florida."
Walker: "It's going to be a close game. I don't have a score prediction, and if South Carolina can beat them, Florida can."
Reynolds: "Florida if they play right."
Clayton: "31-17 Florida."
Thomas: "Whoever wins turnovers will win, but the score will be 27-24 OT."
Hunter: "Florida is going to win 28-14. Three turnovers on defense."
Smith: "28-20 Florida wins."
Del Rio: "I'm thinking 27-17 UF."
Armitage: "Florida wins 21-7 over Georgia!"
Dellinger: "Florida winning 24-17. I'm expecting a lot of defense."
BlackStrain: "Florida 31, Georgia 28."
Koht: "UF obviously lol..."
Collins: "I think Georgia might pull it off in a close one."
Wilcoxson: "35-21 Florida."
Fraziars: "17-13 Florida."
Johnson: "38-31 Florida."
Hill: "Florida 21, Georgia 14."
Killebrew: "I'll say UGA wins in a close one, 24-17."
Young: "I'm not sure the score, but I know it's gonna be a dog fight."
Gonzalez: "27-17 Florida."
Styles: "I feel like it's going to be within two scores either way. Both are two great programs. It will be a game to watch."
Arnold: "I think Florida will win 28-21."
The Gators offered Arnold on Wednesday.
Thomas: "Oh yeah, Georgia will score zero (points)."
Jackson: "31-24 FL wins."
Mitchell: "GATORS 28, Georgia 17."
Singletary: "I like Florida 35-24."
Gibbs: "Florida 14, Georgia 7."
Turner: "Gators all day! I say 28-14, Gators. The players on the d-line will have a good game."
Alexander: "27-20 Dawgs."
McCullough: "It's gonna be close. I'm thinking 20-27 Florida."
Cooper: "I like Florida 28-13."
Williams: "Florida 31, Georgia 28."
Tuihalamaka: "31-21 Florida with the win."
Dimitris: "42-41 Florida (gets the) dub."
Aybar: "I don't have a score. Not sure who's going to win."
Webb: "Florida 31, Georgia 28."