Fruhmorgen will transfer to Florida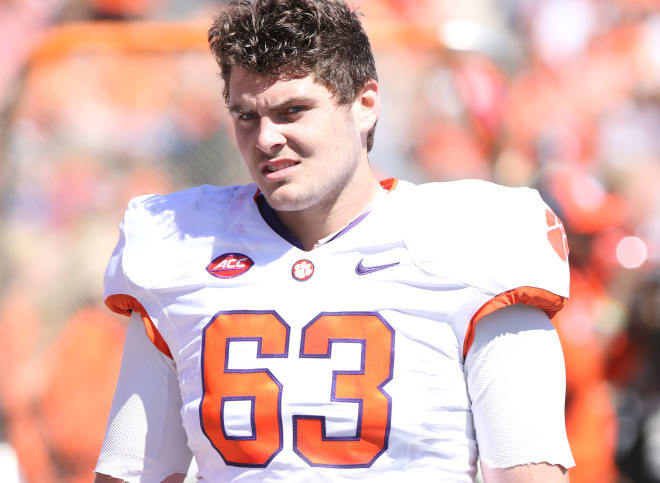 Florida has landed Clemson offensive tackle transfer Jake Fruhmorgen, his father has confirmed to Inside the Gators.
Fruhmorgen picked Florida over LSU. He will sit out the 2017 season due to NCAA transfer rules, with two years of eligibility remaining starting in 2018.
A former Tampa (Fla.) Plant High School product and Rivals100 member from the 2015 recruiting class, Fruhmorgen originally picked Clemson over Florida during his recruitment process.
Fruhmorgen, who played in 19 contests over two seasons for Clemson, started eight games for the Tigers in 2016, until hurting his shoulder in October. However, in November he stepped away from the team for undisclosed reasons. After Clemson won its national title, he soon announced he would be transferring.
"I always liked Florida," Fruhmorgen said in February. "When I was getting recruited, I kind of knew Coach Muschamp was kind of on the hot seat, so I was always kind of iffy about that. I didn't want to make a decision too late in my recruiting process, so I kind of ruled them out in the end because I knew he was going to be kind of gone soon.
"It's appealing, closer to home. Definitely successful. Obviously, Coach Mac has brought in a good coaching staff, good players, and they're doing well. I always watched the Gators, even at Clemson."
Fruhmorgen admitted a redshirt year would benefit him.
"I want to sit out a year," he said. "I need to get a little stronger. It would be better for me, more beneficial as an offensive lineman. Obviously, that was something I wish I had known back then – getting redshirted is a good thing. It doesn't mean you're not good at all. It means you're not there yet, so I want to do that. Happy about that."
Florida bolsters its depth long-term at offensive tackle with the addition of Fruhmorgen. Offensive tackles Jawaan Taylor, Stone Forsythe and Kadeem Telfort are among those expected to return for the 2018 season at Florida. With a strong junior season, Martez Ivey could receive some NFL interest, so if he were to choose to turn pro past 2017, Florida's depth at tackle looks much better now down the line.
ITG recruiting analyst Blake Alderman contributed to this report.
------
Thank you for reading this Inside the Gators article. To discuss it, please visit the Alligator Alley Forum.