Getting to Know: T.J. Moore
On Christmas Day of last year, Florida received a big gift – and it came in the form of a commitment from 2017 Rivals250 offensive lineman T.J. Moore.
In Moore, who currently stands at 6-foot-5 ½ and weighs 303 pounds, the Gators landed an athletic, aggressive lineman with a strong work ethic. Moore played primarily right guard during his senior season at Charlotte (N.C.) Mallard Creek High School – the alma mater of former Gators offensive tackle D.J. Humphries - but he has the versatility to also slide outside to tackle.
Moore is currently unsure of which position he'll play from the get-go at UF, but he's willing to help out in any way possible. A few of his goals during his first year with the program are lowering his stance and improving the timing of his get-off.
"I really want to get my name out there, have everybody know who I am when they watch my film," Moore said. "I really don't want to redshirt. I do believe and hope that I'll be able to play my freshman. I want to put in the work that it takes so I can play. Even if I don't play my freshman year, I'd definitely be ready my sophomore year."
Moore plans on arriving in Gainesville this Saturday, as he'll begin his time at UF with Summer A classes starting Monday. He plans to major in criminology/criminal justice and room with quarterback Jake Allen, a fellow Summer A enrollee.
Today, it's time to learn a little bit more about Moore on a personal level in this edition of Getting to Know.
You de-committed from South Carolina in October, and a little more than two months later announced your commitment to Florida. What led to you picking the Gators and sticking with them?
Moore: I felt Florida was where I needed to be. I took my official to N.C. State and it was all right, but when I took my official to Florida, they really treated me very well. When I got to meet with the players, like Fred (Johnson), Jawaan (Taylor), [Martez Ivey], all of them, they're all just like my brothers. Instantly, they were talking to me, telling me what I needed to do to when I get down here, telling me all about the team. I really appreciated all of that.
When I went into the stadium, it was great – everybody knew my name, knew who I was. I knew it was where I needed to be. So, on Christmas Day I had to do it.
Obviously, Mike Summers left to Louisville in January following your commitment, but you stuck with Florida and signed on National Signing Day. Then, days later, the Brad Davis hire was officially announced. What are your early impressions of Davis?
Moore: He's just like really open. He'll sit down and talk to you. He doesn't sugarcoat anything. He's a very upfront person.
Which school came in second place?
Moore: Auburn. The only thing is they came on really, really late. Auburn came to my school, their offensive line coach talked to me for a long time. He said I had the offer. He probably wanted me to take an official down there, but I told Coach Summers that I wasn't going to take it.
How did you handle the success that you had at the high school level?
Moore: To be honest, during my whole process, I probably looked at the stats and the stars maybe like two times. I don't really pay a lot of attention to that stuff. It's just all people who are just thinking their own opinion. I really just try to be myself and work hard, because I know people are always watching.
I've just tried to stay humble. I don't really get a big head over too many things. There's always something you need to work on.
What city would you love to live in right now if you could drop everything and move there?
Moore: I would move to New Zealand. I would get off to where you would not find me. New Zealand or Hollywood.
What would be your first purchase if you get drafted in the first round?
Moore: I'd probably get my mom a house and make sure my grandparents are straight. After that, I'm getting a G-Wagen.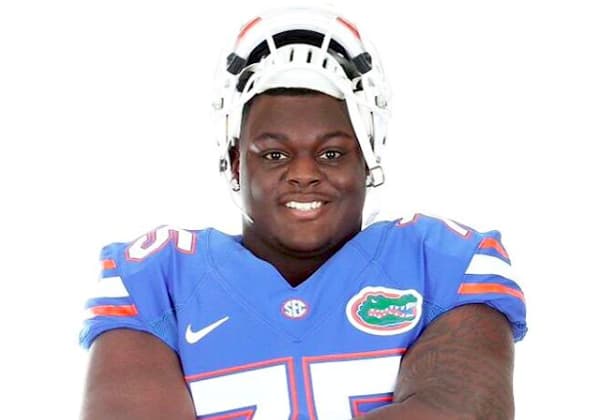 Which item can you not live without?
Moore: So I have a gray pillow, his name is X. He goes everywhere with me. Like when I'm driving, he's on the passenger side. It's literally like my best friend.
What's your favorite professional team?
Moore: I like the Cleveland Cavaliers. I like Stephen Curry, too.
Who has been the biggest role model for you in your life?
Moore: It's probably my mom, my dad and [Mallard Creek coach Michael Palmieri]. They've just been in my life a lot and they just make sure I keep my head on straight and not hang out with the wrong crowd.
What's you favorite type of music, and who are your favorite artists?
Moore: I like Young Dolph and Kodak Black – and Marvin Sapp, the gospel singer. I know that's a big difference.
What is your favorite movie?
Moore: My favorite movie is "Friday."
What is your favorite TV show right now?
Moore: I don't have much time to watch TV, but it's this TV show called "Lost." It was on Netflix.
If you could meet one person in the world, who would that be?
Moore: It would be [Washington Redskins offensive tackle] Trent Williams.
Do you have a special talent/skill outside of football?
Moore: I like to swim. I've been doing it for 11 years. I also played basketball, and I swam.
What is one thing about you that the Gator Nation would be surprised to find out about you?
Moore: When I was born, I was only like 6 pounds, 8 ounces. Yeah, I was a small baby. And when I was younger, I used to be light-skinned.
Where do you see yourself in five years?
Moore: In the NFL working hard still, making sure my family is good.
What is on your bucket list?
Moore: First one is I want to go to Hollywood. The second one is I know I want to make the NFL.
------
Thank you for reading this Inside the Gators article. To discuss it, please visit the Alligator Alley Forum.